The intense work of the breeders all over the world has produced many hybrid marijuana strains in a few decades – hundreds of strains have been selected, developed and stabilized to produce very different strains.
Expert growers are aware of the original genetics, and they know how the market was gradually getting full of thousands of different hybrids – this post tries to introduce the original classic genetics, that is, strains in the market from day one which have provided the rest of the strains.
Besides, all these classics are remarkable because they're ancient and they're some of the most awarded genetics in cannabis-industry history – all of them have won some of the most important and prestigious awards in cannabis world.
1. Skunk #1
Skunk #1's respected well-known genetics; this mythical strain changed the course of cannabis advent due to its great influence on later strains – the first hybrid adapted to indoor growing comes from Skunk #1 genetics.
Skunk #1 has been remarkable for decades, thanks to its powerful skunk-like smell, hence its name; it's a reference pattern due to its uniformity, stable behavior and solid genotype – this strain has produced hundreds of current genetics.
indicas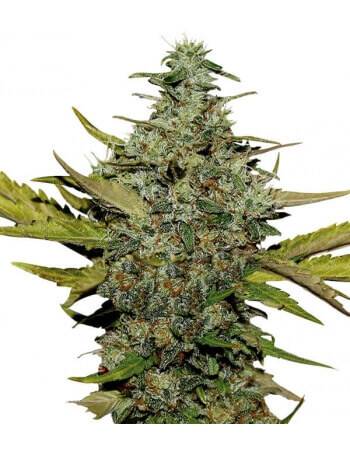 2. Jack Herer
Jack Herer's also another super champion with more than eleven awards behind and a long successful career 1994-2006 – unique flavor and outstanding THC levels for your super high times (up to 20% THC and 500g/sq m).
Its name comes from Jack Herer, the mythical US pro cannabis activist, a.k.a. Hemp Emperor – if never grown this marvel, you should definitely do it, because its flavor and strength don't leave anybody unmoved.
3. White Widow
Another mythical strain every expert grower knows perfectly is White Widow; this classic indica cannabis strain, up to 20% THC, has an abundant production, and, besides, this marvel has been winning cups worldwide – in 2014, it won its last award in a cannabis cup, but, previously, it got countless awards.
Its name, White Widow, comes from the abundant resin quantity which totally covers the buds, providing a unique whitish color when late flowering.
4. Super Silver Haze
Another mythical respectable strain for decades is Super Silver Haze, a real classic, with high THC levels and high production, winning renowned cannabis cups, such as High Times Cup, one of the most remarkable cups in cannabis industry (possibly, the most important cup); Super Silver Haze won that cup three consecutive times, 1997-1998-1999, considered as one of top-quality sativa marijuana strains.
In fact, this champion keeps famous and respected 20 years after its emergence, so Green House Seeds raised a blowing, legendary, iconic marijuana strain – if looking for that marijuana which gets you concentrated, high, euphoric, but energetic at the same time, Super Silver Haze is your plant.
5. Ak-47 (18 Premios)
AK-47 is a genetic miracle, as powerful as the shot of that famous rifle – its mythical effect actives the body and provides intense relief for a deep relaxing feeling.
Developed in Holland by Serious Seeds in 1992, this cannabis strain has become a classic example of '90 genetics still in the game – as many as 18 global awards, including several Cannabis Cups, AK-47's a global basic element in medicinal-marijuana patients' and leisure smokers' kit.
6. LA Confidential
Classic, legendary combination of L.A. Afghan with another chosen Afghan strain – DNA Genetics created a very powerful and exquisite indica hybrid strain, with abundant dark-green leaves, strong against diseases and mold, and good performance under minimum care.
Its musky, spicy, sweet old-school Afghan flavor's similar to OG Affie's mother, getting a great amount of awards – up to eight awards for this mythical spicy-flavored plant; from 2004 to 2008, it has conquered the palate of demanding juries, with a relaxing and narcotic effect for every smoker around.
7. Super Lemon Haze
Super Lemon Haze is a classic sativa strain, always trendy in Dutch Coffee Shops and homes all over the world – this super classic has won High Times Cup twice, with one of highest THC levels (up to 22%), and also with abundant production.
With its intense lemon flavor and aroma, this strain certainly lives up to its reputation and name when properly grown – indica lineage with sativa predominance (pretty balanced genetics brain-body effects); the plant grows vigorous, with short inter nodes and sativa-shaped (Christmas-tree like), with pressed buds which provide calyx-leaf highly related.
Its story dates back to a mother raised 20 years ago in Las Vegas growth community – designed as an original release of Sacred Seeds Skunk #1 with a special lemon flavor and aroma, Lemon Skunk original arrived in Amsterdam, in Arjan's hands, the main Green House Seeds breeder; he crossed it with a spectacular Super Silver Haze sativa male strain, and this cross became the acclaimed classic we're dealing with – the precise lineage's Lemon Skunk (Green House used the original Vegas Lemon Skunk clone) – Super Silver Haze (Skunk #1 – Haze C) – (Northern Lights #5 – Haze C).
8. Sensi Star
Sensi Star's an indica hybrid strain smelling like coniferous forest and lemon – up to 20% THC, this super champion got undoubtedly awarded 13 times, from 1999 to 2010.
Sensi Star was created by Paradise Seeds team, but the lineage of this strain isn't exactly known – they say it's indica Afghan with about 3% sativa, with nice SCROG growing and about 7-week flowering; when indoor growing, up to 450g/plant, even more when growing properly (also good in hydroponic systems).
Really powerful genetics, usually recommended for high-tolerance consumers – most of them feel instantaneously euphoric with brain effects immediately after the first puff, and, shortly after, they feel a strong body stimulus which relaxes the muscles, together with a narcotic, sedating feeling, difficult for concentration: beginner users have to be careful with common side effects – dizziness, paranoia and headache.
Usually, it's a very good option for those trying to alleviate their pain or chronic pain – recommended for evening consumption, Sensi Star can reduce stress, insomnia nights, anxiety and depression; some people use it to be hungry or to combat the effects of migraine, headache and glaucoma.
9. Blueberry
This famous indica strain, up to 6 awards, is one of the favorite strains among smokers, due to its flavor, production and 19.5% THC – real trendy classic, charming consumers for decades.
Blueberry discharges a very fruity blueberry aroma, with a nice sweet flavor – beautiful purple-indigo tones on its buds when ready to be cropped, with abundant white trichomes covering the golden-hair calyxes.
The original Blueberry strain comes from crossing an indica Afghan, a sativa Thai and a sativa Purple Thai – that primal genetics firstly appeared by late 70s in Holland; it's known that this powerful strain's about 20% THC – beginners have to avoid it till getting used to this genetics and its effects (up to 3-4 hours), causing sleepiness and kind of brain euphoria.
10. Northern Lights
This predominantly indica plant won '90 High Times Cannabis Cup and became the best indica in '88 and '89 – excellent genetics for indoor growing, due to its reduced size, scarce leaves, short flowering and high resin production.
Northern Lights cannabis seeds are an immensely popular and famous strain in cannabis culture – they say it was firstly bred in Seattle, Washington, USA, and it crossed the pond to be commercialized by Sensi Seeds since 1985; this legendary indica strain comes from Afghan-Thai strains – 95% indica-5% sativa, so it's very relaxing.
Northern Lights is strong against diseases, mold and humidity, with buds full of abundant resin which forms vitreous coating – the plant produces shiny-green and dark-violet tones, and it's the most awarded marijuana strain, as well as the most popularly renowned indica strain.
Nevertheless, its legendary fame has crossed it so many times that it's almost impossible to find the original genotype – the three mythical genetics which preserved the most legendary characteristics of this strain were:
– Northern Lights #1. Taller than its sisters, with fresher flavor, this genetics started the whole Northern Lights lineage story.
– Northern Lights #2. The most vigorous phenotype, with more abundant resin production than Northern Lights #1, very strong against pests.
– Northern Lights #5. The most stabilized genetics we're dealing with, the most powerful, with spectacular resin production and the shortest flowering stage – very interesting commercial genetics.
This has been an overview on some of the most classic and mythical genetics in cannabis industry – strains every grower should grow at least once in their lifetime, since they're the cornerstone for the great majority of current strains.