There are several marijuana genetic lineages that have become legends due to their properties – internationally famous genetics, infatuating the most demanding palates thru decades, conquering trophies and cups all over the world; among those legendary classics, it could be said that there's a strain which needs no introduction – the mythical White Widow: Gea Seeds blog provides the history of this marvel, summarized for you to become real experts.
White Widow's a marijuana strain created in 1994 by Shantibaba, the mythical Australian breeder, while working for the Dutch seed bank Greenhouse Seeds; after one merchandising year, the unrivaled quality of this strain got High Times Cannabis Cup – the most important cannabis event in the world (probably, the most renowned trophy).
How many strains win the most important contest in the world after one year in the market? The answer's White Widow, and a few others.
Here's a genetics from White Widow.
indicas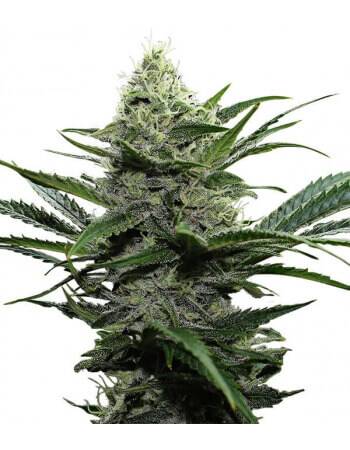 Cross
White Widow's a hybrid, from a pure sativa landrace Brazilian female strain and a hybrid landrace male strain from the state of Kerala, southern India – landrace strains have been selected by the growers in the area along decades till obtaining specific characteristics for smell, flavor, size, vigor and production, so Shantibaba selected some plants which had been previously selected thru decades.
The result's a strain with impressive characteristics.
Some of the most popular White Widow crosses
Auto White Widow
Black Widow
Blue Widow
Early Widow
G13 Widow
Gipsy Widow
Jack Widow
Original White Widow
Shark Widow
Shark Widow CBD
Somango Widow
White Widow
Widow Remedy
Zuri Widow
History of parental selection
Next, here you have the detailed origin of the two parental plants of this mythical strain.
White Widow's father, the strain from southern India, was localized after a hard search across the mountains of the southern Kerala state – this small area's tropical, wet and marine, strongly influenced by monsoon rains.
Shantibaba carried out direct contact with indigenous people and, eventually, one of them invited him to his farm – growing, selecting and crossing a specific marijuana strain thru decades there; that grower's selection criterion was exclusively based on resin production, selecting the most resinous strains for many years: that man was growing the typical genetics in the area (different alternatives, depending on the specific growing zone and on the grower); luckily, Shantibaba got the most resinous strains.
Concerning its Brazilian mother, it was located during a South American trip: the mythical breeder was in a mountainous area, between Colombia and Venezuela, when he met a Brazilian man from the Amazon who showed him an IBL strain – IBL stands for In Bred Line (uncrossed genetics for several generations), and this Brazilian man's IBL had three internal-cross generations.
This way, both parental plants were strains grown for generations in the same climate and without external crosses.
Characteristics
The vegetative structure's typically indica, medium-short size and very branchy compact structure, with some phenotypes providing more sativa characteristics; White Widow highlights its thick resin foil – covering all its buds, providing that popular white color: this huge resin quantity produces spectacular flavor and strength – White Widow up to over 20% THC, real psychotropic explosion in your brain (even more intense, due to its sativa influence).
Besides, resin production's overwhelming, and the general production of hard fat buds is outstanding, with fast flowering.
The flavor of those buds is very floral and sweet, with spicy citric notes – real flavor combination for White Widow as a super-mythical-flavor strain among consumers.
Due to the countless successful times of this strain, all the banks wanted to have their own version of the commercial White Widow – wide genetic range in the market with that name.
Currently, even Shantibaba has changed the name of the strain – Black Widow, put on the market by Mr. Nice Seeds, aiming at differentiating from all those copies.
Banks with White Widow genetics
Advanced Seeds
Flying Dutchmen
Gea Seeds
Genehtik
Green House Seeds
Medical Seeds
Mr.Nice
Paradise Seeds
Positronics
Pyramid Seeds
White Label
Phenotypes
There are two main White Widow phenotypes – sativa (more vigorous, with longer flowering) and indica (faster flowering and more branchy compact structure); generally, commercial growers look for indica phenotype due to its fast flowering – White Widow's more productive by late flowering (wait till the buds are properly ripened; cut beforehand, the crop could be wasted).
Legacy
Undoubtedly, White Widow's legacy and heritage in cannabis genetics are very important – wide strain range (White Widow's one of these plants); obviously, the high resin levels are a very interesting characteristic for any possible cross or hybrid, and any White Widow relative would be a good choice (powerful, resinous, easy to grow, with excellent organoleptic characteristics): White Widow, real classic strain, never outdated.
Get your White Widow strain