When talking about AK 47, you figure out one of the most famous and deadly historical assault rifles – water over the bridge; nowadays, if hearing that name, you'd probably think about one of the most legendary genetics in cannabis history.
This mythical strain sprouted in Holland by Serious Seeds seed bank in the early 90s – gradually coping podiums and conquering international growers' palates ever since.
AK-47 History
AK-47's Simon's proud creation, Serious Seeds breeder motif; this marijuana lover started working with seeds and strains all over the world, crossing them and experimenting till achieving superior genetics. After years of work, c. 1992, Simon achieved a sativa-dominance strain, with exceptional quality and stunning vigor; that new recently-born strain was so powerful that it was thought to be named AK-47 – this strain's been gradually conquering consumers, growers and cup juries all over the world ever since; in fact, AK-47's one of the most awarded cannabis strains.
Originally, it was known that this strain was really powerful, but, in 1999, AK-47 was submitted to one of the top Cannabis Cup, and, when analyzing its cannabinoid levels, it got 21.5 THC – unknown levels so far; imagine the buzz back in the days – the world was facing the most powerful marijuana plant so far.
Parents
Simon never unveiled his exact steps to get this extremely powerful plant – just saying its birth was kind of lucky and chance; anyway, it's thought AK-47 comes from some Colombian, Mexican, Afghan and Thai seeds – 65 sativa/35 indica.
Characteristics of AK weed
This strain's powerful, with outstanding organoleptic properties – AK buds emit a strong, fruity, sweet aroma, so, when indoor growing, a good anti-odor filter's required (otherwise, all the neighbors in the building will know AK 47's in the house).
For proper outdoor growing, this strain needs abundant sun, a lot of water and warm weather (Mediterranean, California) – AK-47 with abundant crop to knock out the most experienced stoners.
Usually, this genetics is very strong, robust, vigorous and, consequently, easy to grow – fast vigorous vegetative growth, not too stretched, with short flowering; AK-47 up to 500g/sq m in just 55-65 days. If outdoor growing, ready to be cropped by mid October with even bigger production – up to over 1kg/strain.
Once ready to be cropped, AK with its huge buds totally coated by a dense fat resin foil for its unique strength – very abundant huge trichomes (when they get broken, they emit a strong fruity aroma which leaves nobody indifferent).
Feminized version differences
Similarly to the rest of seeds, original AK was regular genetics till AK-47 feminized was created; generally, feminized strains get weaker if compared to its regular colleagues – AK's kind of different. In fact, one of the most exhaustive studies on production differences between regular-feminized strains was managed by the famous grower Mr. Power Planter, using AK genetics – during that long laborious study, it was stated that the production differences between both genetics were minimum.
Mr. Power Planter's study: feminized vs. regular
For this study, eleven regular seeds and five feminized seeds were used, totally grown with three 600w metal-halide lamps; after one week, the strains were planted in 11l pots and administered the same fertilizing doses; after three and a half weeks, the lamps were changed by high-pressure sodium lamps in order to produce flowering: out of eleven regular strains, five of them were male and pulled up, so five feminized and five autos remained; out of these last strains, the feminized took one more week to flourish, but the results were really similar about quantity and quality.
Most surprisingly, when weighing the results, the feminized seeds got up to approx. 10 more grams/strains – something totally unexpected for this mythical grower who had been half his life working with all kinds of genetics; in fact, it was the first time that an experimental comparative study between feminized-regular genetics had stated the feminized strains as the winner plants.
Genetics used by many breeders
AK-47's strength and quality have made it one of the most crossed cannabis strains; hundreds of banks and growers from all over the world have tried to improve their favorite strains by crossing them with this super producer – this ongoing trend thru the decades has produced countless AK-47 hybrid strains.
Among these hybrids, White Siberian of Dinafem Seeds, from two of the most mythical cannabis strains, White Widow and AK-47; AK Original of Gea Seeds is surprising too, from a long AK genetic work till getting and stabilizing a type of especially powerful strong strain.
sativas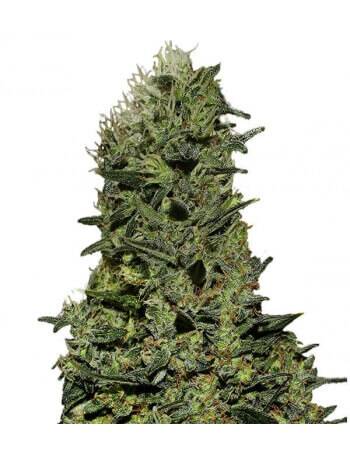 AK-47 Prizes
As previously mentioned, this genetics has won an incredible amount of prizes and awards at cannabis cups all over the world from day one – winner strain back in '94, going on till '16 (more than 25 prizes and awards worldwide, girl of the year '13 and a legacy going down to posterity). Next, here you have the wide successful list of this super producer:
First place
Plant of the year, High Times mag, 2003
1st prize, Resin, High Life Cup Barcelona, 2005
1st prize, Overall, High Life Cup Barcelona, 2005
1st prize, Hydro, Auckland Cannabis Cup, 2008
1st prize, Sativa, Treating Yourself Cup, Toronto, Canada, 2010
1st prize, Hash Extracts, High Life Cup, Amsterdam, 2014
1st prize, Indoor, Zero Zero Cup, Girona, 2016
1st prize, Female Grower, Cannaolimpiadas, Barcelona, 2016
Second place
2nd prize, Hydro, Cup-High Times Cannabis Cup, 1994
2nd prize, Sativa, Cup-High Times Cannabis Cup, 1999
2nd prize, Indica, Cup-High Times Cannabis Cup, 2003
2nd prize, Neder-Hash, Cup-High Life Hemp Fair, 2009
2nd prize, Indoor, Bio-4e Grow Cup Catalunya, 2011
2nd prize, Medicinal, High Life Cup, Amsterdam, 2014
2nd prize, Rosin, LIFT-Cannabis-Expo Cup, Toronto, 2016
2nd prize, Resin, Cannabis Cup A.C. Bolera Besaya, Cantabria, 2016
2nd prize, Herb Bio, High Life Cup, 2016
Third place
3rd prize, Cannabis Cup, High Times Cannabis Cup, 1994
3rd prize, Hydro Cup, High Times Cannabis Cup, 1996
3rd prize, Indoor, El Punto Cup, Málaga, 2005
3rd prize, Outdoor, Cantabria Cup, 2005
3rd prize, Resin, Cannabis Champions Spannabis, 2006
3rd prize, Hybrid Cup, High Times Cannabis Cup, 2011
3rd prize, Outdoor, II Winter Tasting Asoc. Cannábica M.F., Spain, 2013
3rd prize, Non-solvent Extracts, Copa de los Andes, Chile, 2015
Video: AK-47 Weed Review
As mentioned along this post, AK-47's more than a mythical strain, one of the most acclaimed historical strains, with a powerful effect ideal for anti-depressive medical treatments – with this real legend, just try to grow this strain which has been infatuating the best growers for decades.