Kush genetics is one of the most popular, commercialized and respected strain in cannabis business; this legendary genetic lineage comes from the secluded mountains in Afghanistan, a country in Central Asia with its surface along the majority of the mountain range known as Hindu Kush – this complex mountain range, with more than 100 over-6,000m peaks, has witnessed the birth and evolution of Kush genetics for centuries.
Hindu Kush has provided mythical genetics – Skunk #1, Sour Diesel, Blueberry, Afghan Kush; the majority of the most resinous, powerful and fast-flowering strains come from Afghan genetics.
Characteristics and origins of Afghan genetics
Thru the centuries, Afghan genetics has adapted to the extreme weather of Hindu Kush mountains – rather short size, robust, with pressed fat buds, and with darker, wider, bigger leaves than tropical strains, dark-green color and outstanding resin levels (the strains from this area have always been selected for hash extractions); for example, chara is a type of traditional hash, manually extracted with Afghan strains – very powerful dark hash with a really intense flavor.
Besides, the effects of these genetics are more physical, sedating and drowsy than their sativa competitors – their organoleptic properties are very different because the flavor's mainly earthy with hash flavor (some strains combine this flavor with coffee/pine notes).
Currently, the most popular strains in the area are indica, but sativa strains in the Asian zone were documented more than ninety years ago by Nikolai Vavilov, a Russian botanist, as well as the native work with sativa strains, and the existence of wildlife indica strains on the bank of river Kunar (not previously grown).
Consequently, the oldest traditional grow used sativa strains too – decades ago, sativa strains weren't used anymore, focusing on wildlife indica strain monoculture (some theories are trying to clarify this change, but none of them has been confirmed).
Undoubtedly, the current international expansion of Afghan indica genetics goes from California coast to Mediterranean or northern Europe.
Climate influence on its behavior
The extreme climate around these genetics has provided very specific vegetative behavior – in addition to the previously mentioned characteristics, its flowering stage's different too.
Evolving in semi-desert climate zones, far from equator, just one annual flowering's possible, and the season is different depending on the country zone – in northern Afghanistan, April-May, and, in central/northern Afghanistan, May-June; cropping time's more homogeneous, national growers harvest in October-December depending on grower's preferences, strain or weather.
With this situation, the flowering stage of these strains is faster than the tropical strains from Central America, South America or southern Asia.
How did Afghan strains get famous?
These genetics evolved for centuries, isolated in Hindu Kush mountain range, till the mid 90s – the so-called hippie path got the zone full of hippie pilgrims, traveling to India and Nepal across Afghanistan, regarding a spiritual journey full of indica smoke.
The visitors tasted Afghan marijuana since they got in contact with local population, and started coming back to Europe (Holland) and America (USA) full of seeds – the intense earthy flavor of these strains infatuated the consumers worldwide, and business focused on selection and stabilization of gradually more powerful and tasty Afghan strains.
In a few years, the best cannabis breeders had created the current classical delicatessen – some mythical strains, such as Skunk, AK 47 or Northern Lights, come from crossing Colombian, Mexican and Thai strains with Afghan strains (Cheese, Sour Diesel or Blueberry are also clear genetics from Afghan strains); consequently, these classic strains have produced many other hybrids which are currently commercialized.
For more than four decades, Afghan genetics has spread worldwide and infatuated the most experienced stoners – without the invaluable input of these excellent strains, current cannabis genetic business would be impossible.
Current production in home country
Afghanistan highlights quality hash production from these strains – currently, the Asian country is the main international hash producer (more than Morocco, with more annual growing hectares and lower production due to weather, methods and strains); Afghanistan, about 35,000 annual cannabis hectares (145 hash kg), and, Morocco, about 60,000 hectares (40-45 hash kg).
How are extractions carried out in Afghanistan?
A whole post's required for a proper answer; generally, extraction methods are different depending on the zone in the country – north, dry sieving (marijuana's properly dried during the cold winter months); south, traditional manual rubbing (this way, chara's produced), rubbing and shredding the buds manually till they get totally impregnated by resin, and, then, the foil which covers your hands is heated by a match or fireplace till it gets soft and, gradually, a ball's shaped (those balls are the charas, one of the most qualified hash in the planet).
Which strain do they use?
Any Afghan strain's used for hash production, but, on the steep Afghan hillsides, the most popular are Mazari and Watani, and some Logari Shadani plants.
Currently, it's thought that, in Hindu Kush, cannabis diversity's much lower than a few decades ago – ongoing armed conflicts and human action don't get unnoticed in front of nature, which is constantly suffering from these devastating consequences (this time, the extinction of hundreds of strains in the area, previously enhancing the biodiversity of Afghan landscape).
Anyway, despite human wrongdoing, Gea Seeds will always appreciate this area – one of the best cannabis genetic lineage.
The best Afghan strains in the market
Afghan Express
Afghan Hash Plant Regular
Afghan Haze Regular
Afghan Kush
Afghan Kush Regular
Afghan Kush X Skunk
Afghan Kush X White Widow
Afghan Kush X Yumbolt
Afghan Skunk
Afghani 1 Feminizada
Afghani 1 Regular
Afghani1 Automatic
Afghanica Regular
Auto Afghan Mass
Auto Afghan Skunk
Hash Plant Regular
Master Kush X Afghan Haze Regular
Mazar
Mota Khan Afghana
SAD Sweet Afghani Delicious S1
Super Skunk
Banks/brands with Afghan strains
Advanced Seeds
Buddha Seeds
Delicious Seeds
Eva Seeds
Gea Seeds
Mr.Nice
Positronics
White Label
World of Seeds
Buy Afghan Strain Seeds Online
sensi seeds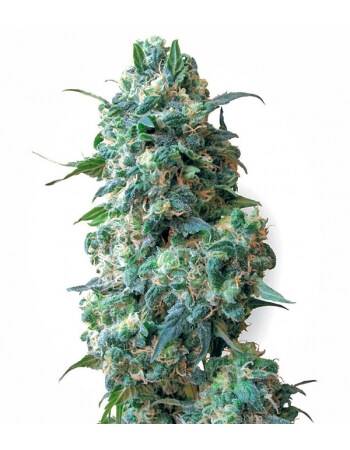 sensi seeds