Every marijuana strain's different – effects, flowering speed, production, and many other different characteristics; this time, we're talking about strength.
When talking about plant strength, we deal with its ability to face several setbacks when developing – strong strains can properly stand stress, adverse weather conditions, pest attacks, nutritional deficit, water/light lack or excess.
Hybrids
Generally, hybrid strains are stronger than pure strains – hybrid strains come from two marijuana strains with different genetics.
Hybrid strains can have indica buds and sativa growth – usually, hybrids have 'hybrid vigor', and they grow faster, together with better efficiency than their ancestors, with shorter flowering.
In fact, hybrids are the biggest current cannabis genetic legacy – almost every modern popular strain's hybrid, and many of them have been created to enhance their strength against inclement weather, pests or lacks (just keep an eye on it).
Usually, hybrids from native breeds, or properly-grown strong inbred strains, have better outdoor efficiency.
Other strong-marijuana characteristics
Keep in mind that marijuana strains which are strong against pest attacks in wet rainy weather tend to produce sativa flowering (less dense pressed buds), with less internal humidity and less fungi possibilities – another option's indica-strain growing (shorter flowering) by early spring, with total flowering before rainy times.
Some strong strains
Matanus-k
Matanus-k, from Gea Seeds seed bank, is an indica hybrid with a deep brain effect, with body relaxing and remarkable medicinal characteristics, ideal for chronic pain, insomnia, stress and anxiety.
This strain's very strong against several pests and fungi – very robust indica strain, wide leaves and very strong root system. Matanus-k, as a mother plant, is a very good choice for clone production, because it's very easy to maintain, and the cuttings grow fast and easily, with high resin levels for all kinds of extractions.
Its flavor's earthy, very sweet and fruity, with fresh touches, always leaving the palate with good Kush flavor – Matanus-k comes from a Matanuska Tundra and a Widow Gea.
indicas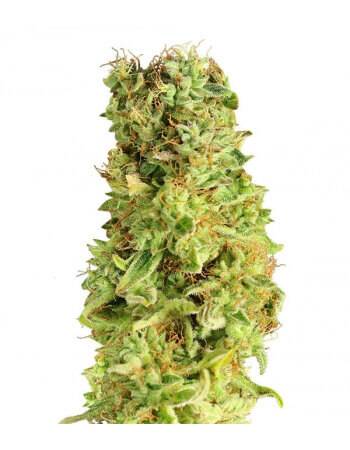 Power Plant
Power Plant seeds come from South African dagga genetics, created in '97 and made it hybrid for better efficiency, bud formation and mold resistance.
This strain's ideal for business growing, with huge buds and competitive quality, strong against difficult outdoor weather conditions, tasting like a kush sativa strain, smelling acid and musky.
Besides, kind of 8 flowering weeks is short time for a sativa strain – strong against humidity, and buds before cold times and intense rains.
Super Silver Haze
Super Silver Haze is one of the classic inbred strains Skunk, Northern Lights and Haze – Super Silver Haze grow surprises the most skilled growers with colossal buds.
This mythical super champion's very strong against mold and several diseases – make sure to get proper nutrient amount into the soil when Super Silver Haze growing, and enjoy huge buds tasting like sugarcane.
For this strong delight, the price is longer flowering.
Orient Express
Orient Express is a hybrid from the legendary Vietnam Black and an indica Yunnan Chinese – when properly grown, very high bud production and bushy compact structure with very short flowering, so Orient Express is clearly strong.
This strain's strong against almost every adverse weather condition and against mold, so it's ideal for wet weather, with outdoor or indoor buds.
Fruity Jack
If this strain gets a lot of sun and enough nutrients, nobody gets disappointed with its very high efficiency – strong against mold, ideal for damp zones: Gea Seeds suggests you to prune some lower branches for the upper-branch buds to be bigger and heavier.
Colombian Gold
This Colombian cannabis strain's really strong; Colombian Gold's a legendary sativa from Santa Marta mountains, in Magdalena department, in North Colombia – one of the main bases of modern cannabis genetics.
An original beast, Colombian gold comes from Colombian heights, and it can be grown in harsh, cold, wet climates – strong against mold and pests, Colombian Gold seeds were used by Simón Bolívar when traveling thru Amazon jungle, interchanging spices and medicinal plants with the natives while his conquests.
Musky, spicy and fruity, Colombian Gold marijuana surprises with its deeply intense, wet sweet aroma.
Sativa Thai
Sativa Thai is a strain with strains enormously strong against mold – inbred Thai sativa strains grow bigger than any other strain, and they become enormous marijuana trees; due to its originating conditions, its off springs are very strong against mold even though its flowering is long – many Thai-seed phenotypes end flowering stage in November/December.
If properly finished – challenging when out of tropical/subtropical climate, the seeds evolve vigorously with huge crops of large buds.
This has been a brief overview on the main characteristics of the strongest strains, and an approach to some of the strongest strains in current cannabis market – we hope this post's helpful and, if any unresolved question, leave your comment.