Currently, there are countless cannabis strains in the market, from cross breeds in the different seed banks; they try to highlight the most preferable characteristics from every mother plant, so you should know some of the legendary strains and genetics most of the current seeds we know and grow come from: you would get to know our current plants and respect their origins – we would not have the current diversity without them.
KUSH GENETICS
Kush genetics comes from the area known as Hindu Kush, in Hindu mountains, in Himalayan mountain range, in Pakistan and Afghanistan, to the north of Hindi regions of Jammu and Kashmir.
The origin of this genetics dates back to the 70s, when it was discovered in this region and introduced in Europe and the USA by hippies; from then on, it started to be grown and crossed, in order to obtain hybrids from this currently appreciated and recognized genetics.
indicas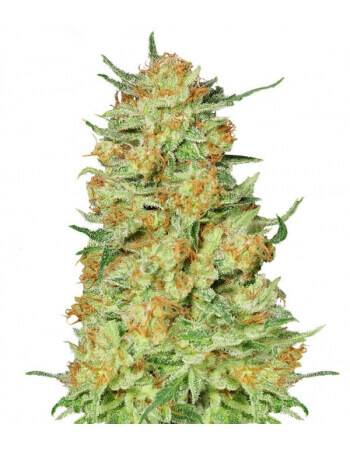 Kush strains are indica average-freightage plants, broad and conical shaped, like a bush; their leaves are dark green, but, mainly, Kush strains are famous for their extremely resinous buds, suitable for hash: Kush hash is one of the best in the world. Robust, extra resinous, easy to grow, early maturing; Kush strains are marvelous. Kush flavor is citric, with a strong Skunk aroma and a usual indica long-lasting effect.
Gea Seeds offers the best Kush genetics strains: Black Kush 98 and Northern Kush – unavoidable for the lovers of this genetics.
HAZE GENETICS
Haze genetics is globally recognized and strongly demanded by good-sativa growers.
It was created in California by Haze Bros, and developed by Sam the Skunkman in the 70s; this genetics is the result of crossing sativa Mexican, Colombian, Hindi and Thai landraces – 100% sativa strain, hybridized through all these years, creating countless strains. Haze strains are dominant sativa, with a spicy flavor and a powerful psychoactive effect; usually, they are crossed with indica strains, obtaining shorter blooming period and easier growing. Lima Haze is an excellent Gea Seeds strain, joining the best of self-blooming Haze and Auto Haze Gea Seeds genetics.
SKUNK STRAINS
Skunk strains come from Sam the Skunkman, one of the most influential people in cannabis history, back in the 70s, together with a grower team called Sacred Seeds. Skunk strain was created in California by crossing two pure sativa strains, Columbian Gold and Acapulco Gold, and one Indica Afghan landrace, obtaining one of the most recognized and grow strains in the world. This hybrid was called Skunk due to its powerful smell, very similar to skunk smell. Skunk strains are fast-blooming plants, good performance, branched, few leaves and easy growing, but, undoubtedly, their main characteristic is their spreading powerful smell, becoming one of the most ordered strains by beginner and expert growers. Super Skunk and Early Skunk are two Gea Seeds strains, for you to taste the incredible results of Skunk strains.
WIDOW FAMILY
Widow or White are all those strains from White Widow cross breeds, obtaining its distinguishing characteristics. White Widow is a legendary strain, created back in the 90s by breeder Shantibaba; it is a strain from crossing two IBL strains – in-brided line, strains just crossed with themselves, so they are almost pure strains, very homogeneous among all the individuals: a Brazilian sativa and a Kerala – southern India – indica/sativa. The parental plants were personally selected by Shantibaba, according to their resin production. Widow provides high resin production which totally covers the buds, acquiring a white color – that is why the name White was used, it has short blooming period, high THC level – sometimes, over 20%, good performance and undoubted flowering, sweet flavor. Widow, White Russian or Sperm-Whale are Gea Seeds strains for you to first-hand know the Widow family.