Gea Seeds knows that, when talking about Critical, it's about one of the most sold and respected marijuana strains in cannabis business – more than three decades with this genetic marvel, surprising international growers thanks to its fast flowering and its abundant high-quality production (real super producer for cash cropping); when planted, make sure this grow is going to be totally monetized.
Origins
Critical's genetic lineage's complex and old; the story of this strain starts in the USA, in the sunny state of California, more than thirty-five years ago: back in those days, many of the most currently famous genetic strains were grown, selected and stabilized there, such as Big Bud, a strain from an old Afghan lineage, very robust and productive, crossed with a top Skunk strain.
Get your genetics

indicas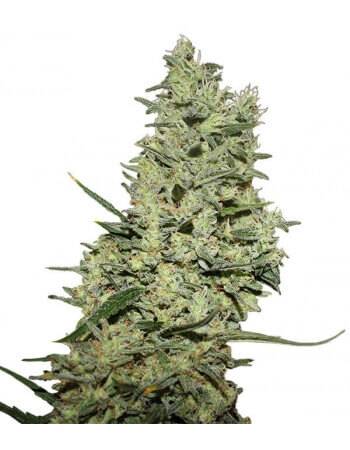 Although being one of the most internationally popular cannabis places, California breeders suffered from a stifling cop pressure, so they crossed the pond and settled in Holland – very tolerant legislation for them to keep researching, so, by the early 80s, Holland got full of American breeders with their corresponding American genetics (strong foothold in Dutch market – some of them became real cannabis legends).
In Europe
For example, Sensi Seeds was the first bank to market Big Bud – genetics from California, originating the Critical strains; that original Big Bud genetics has some of the characteristics which gradually made its Critical offspring a real milestone – Big Bud was very productive, and it flowered in just 55-65 days (ideal properties for cash growers to totally monetize their grows): Big Bud was starting to gain ongoing supporters, becoming one of the most sold strains.
Right in the middle of the 90s, mythical Shantibaba breeder's seed bank, Mr. Nice Seeds, released Critical Mass – kind of improved Big Bud strain; Mr. Nice's strain had almost-traced properties, with stronger smell and aroma, and even faster flowering.
Later on, in the late 90s, a Spanish bank tightened the screws of Big Bud genetics – Dinafem Seeds, a bank of Bilbo (Basque Country), put the new Critical Bilbo on the market; this strain's the result of a long hard Critical Mass selection for an even faster, more aromatic and more productive strain – Critical Bilbo has become internationally famous quickly, and it has won countless cups (such as Bio Cup category in High Life Barcelona '14).
Some seed banks with Critical genetics:
Advanced Seeds
Delicious Seeds
Gea Seeds
Genehtik
Green House Seeds
Mr.Nice
Positronics
Characteristics of these strains
This strain's very productive, with short flowering, and with organoleptic properties with a unique intense fruity sweet flavor.
Its vegetative behavior's similar to sativa genetics because it grows very fast and vigorous, with thin stems and sharp leaves, but with typically indica structure, compact, with hard heavy buds – flowering in just 45-55 days (very fast flowering, similar to the most indica strains).
Lastly, concerning its strength and effects, its indica predominance's highlighted – very narcotic and drowsy relaxing sensation.
Grow
With thin stems and very heavy buds, it should have tutors to hold them – otherwise, the branches would fold till getting split; its vigorous growth makes it an ideal option for mesh growing systems (SOG/SCROG) – more abundant crops.
If indoor growing, a good anti-odor filter will be necessary to properly purify the strong aroma from its buds – humidity parameters should be constantly controlled (the buds are so hard and pressed that they could suffer from fungi-pest attacks).
If outdoor growing, with such a fast flowering, ready to be cropped by mid September – no rainy cold times, no fungi around.
This has been an overview on the origins and characteristics of one of the most mythical strains in cannabis business, due to its fame and its multiple awards all over the world – real champion thru decades infatuating the most demanding growers; just try this delicious super genetics – you taste it, you undoubtedly keep growing it.
Different genetics:
Auto Critical
Auto Critical Soma
Blue Critical Autoflowering
Critical +
Critical ++
Critical 47
Critical Haze
Critical Man
Peyote Critical
Royal Critical Automatic
Super Critical Auto
Sweet Critical
Buy this strain