Marijuana space cake is undoubtedly one of the most delicious and easiest ways to consume cannabis.
It is very easy to prepare, we will only have to replace the traditional butter with cannabis butter and follow the usual recipe.
With space cakes we will be able to take advantage of the leftovers and surpluses from the harvest to get maximum benefit from our plants.
It retains all the advantages of using ingested cannabis: we avoid the harms of smoking and it is a delicious way to take profit of the medicinal properties or have a good time with friends.
We must be cautious with dosages and moderate consumption as the effect is more powerful and lasting. If we are not cautious when consuming our cake can have a hard time. So, you must be careful.
There are different ways of making the cannabic biscuit, but here we leave you our recipe:
Ingredients:
-100 gr sugar
-100gr flour
-2 eggs
-90gr marijuana butter*
-1 teaspoon yeast
The amount of marijuana butter can vary depending on how powerful we want the cake and how powerful the butter is.
Kitchen utensils:
-Bol for mixing
-Strainer for sifting flour
-Oven tray
Cooking Space Cake:
1. Preheat the oven to 180ºC

2. We sift the flour with the yeast using the strainer to prevent lumps.

3. Beat the cannabis butter with the sugar until it is completely integrated. To make it easier, we can heat the butter a little or leave it at room temperature for a while.

4. Add the eggs one by one until the mixture is homogeneous.

5. Incorporate the flour with the yeast and continue beating until they are integrated.

6. Pour the mixture over the baking tray, previously spread with butter (traditional).

7. Bake for about 25-30 minutes or until a toothpick comes out clean.

8. When the tray has cooled down, remove the mold.
And now we have our delicious cannabic biscuit ready! If we want it to add a sweet touch, we just need to add some chocolate powder to the mixture or scratch a little pastries chocolate.
In addition, we can use it as a basis for preparing another kind of cakes. It is a rich and easy to prepare recipe with a cannabic touch that makes it something special.
Beware of quantities
As we always warned in the cannabic recipes, it is important to know that the effect of marijuana when is ingested is more potent and lasts longer than when is smoked. The effect takes about an hour since the cake has been consumed, so it can be difficult to calculate the right dose.
To avoid problems is advisable to eat a little by little and if it is not enough we can always eat a little more. Both the cook and the guests must be careful and know what they are going to consume.
Have a good time with your space cake!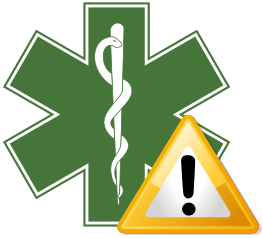 MEDICAL LEGAL NOTICE