Marijuana Butter: cannabis kitchen is currently in full expansion. It builds a new and different way of consuming marijuana and an alternative to take full advantage of our beloved plant. The material used for the kitchen usually consists of manicure remains and small buds that are normally discarded.
In addition, the cannabic cuisine provides a new alternative for those people who want to benefit from the many therapeutic properties of cannabis but who cannot or do not want to smoking marijuana. That way, you can avoid the harmful effects of combustion that occurs when smoking.
For all these reasons, consuming marijuana through the kitchen is a great advantage and a viable alternative that allows many people to benefit from its qualities. Thanks to the imagination of consumers, there are more and more cannabic recipes, some of them incredible and delicious.
In this post we are going to focus on marijuana butter, it is a very basic recipe and very easy to prepare. It is important to know this recipe because it is one of the bases for preparing many dishes, especially those related to confectionery: biscuits, cookies, etc.
How to prepare Marijuana Butter:
INGREDIENTS
• 500 ml of water
• 250 gr of butter
• 25-50 grams of marijuana in small bud and leaves with trichomes
In addition, we'll also need:
• Ladle
• Strainer
• Container for placing the mixture
PREPARATION: recipe step by step.
1. First, the marijuana must be crushed well.

2. Put the water to heat in the saucepan without boiling. We should adjust the fire, if necessary, so that the water does not boil and prevent the THC from degrading.

3. Pour the marijuana into the pot and stir the mixture for 5-7 minutes.

4. Add butter to saucepan with water and marijuana. Stir for about 30 minutes so that the butter melts and mixes with the other ingredients.

5. Strain the mixture to separate the remains of vegetable matter and place the liquid in the chosen container.

6. We put in the refrigerator the liquid we have strained. When it solidifies, we proceed to separate the water from the butter and put the butter back in the refrigerator.
With this simple process we can enjoy marijuana butter and use it as a base to prepare different recipes with a cannabic touch.
Be careful with the quantities
It is very important to keep in mind that we must be very cautious with the doses of marijuana that are added in this recipe and in anyone. The effects of marijuana when it is ingested or smoked are very different. They vary in the power duration of the effect and the time it takes to produce it.
This is why both the cook and consumers must be prudent and informed about what they are going to consume. The amounts of marijuana can vary from one person to another. Not everyone is affected in the same way. When we eat marijuana, the effect takes much longer than when we smoke it and is also more potent.
In conclusion, we must be careful what we ingest to avoid bad experiences. It is not necessary to use a large quantity of cannabis to take benefit from its therapeutic effects. We can take advantage of marijuana properties without having to get high. Only by adding small doses, or we can increase the dose according to our preferences to enjoy its effect, but cautiously.
So, we already have the recipe, now we just need to put it into practice and… enjoy!!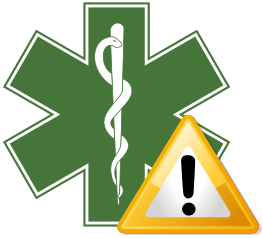 MEDICAL LEGAL NOTICE