The recipe of this marijuana brownie is essential if you are a candy lover; this kind of sponge cake is totally necessary if you are gourmand, so, if you add the marijuana effect to have a good time, it could become your star dessert for parties and celebrations.
Cannabis Brownie Recipe
You will get a different effect depending on the strain you use for marijuana butter production; some strains have a more relaxing effect – indica – and some other strains are much more stimulating – sativa; THC effect is different in every strain.
Besides, although not an option, we do not suggest adding raw marijuana buds to the dough; our organism does not assimilate the vegetal components in the same way, and it could provide a bitter aftertaste to your brownie: next, we explain how to cook this delicious dessert; butter recipe can be found on Marijuana Butter Recipe post.
Ingredients (6 portions approx.):
125 gr of dessert dark chocolate
125 gr of marijuana butter*
140 gr of sugar
2 big eggs (3 little)
75 gr of chopped nuts
75 gr of flour
1 table spoon of cinammon
1 table spoon of vanilla essence
* The amount of marijuana butter could vary depending on the power you look for; it is recommended to cook different gradual brownies, so you would find your suitable level: if you just pour 75 gr of marijuana butter because it is very powerful, you will have to complete it with 50 gr of regular butter.
Kitchenware:
1. Pan
2. Mixing bowl
3. Whisk or pastry tongue
4. Strainer to sieve the flour
5. Baking tray or silicone mold
How to cook Cannabis Marijuana Brownie:
1. Preheat the oven to 180ºC
2. In the pan, melt the marijuana butter over a low flame on a stove or vitroceramic, and keep on adding the chopped chocolate till everything is totally melted; use whisks for a perfect, homogeneous blend: be careful; do not let the chocolate burn.
3. In another bowl, beat the eggs and add sugar till you get a uniform dough, to be poured onto the previously prepared chocolate (point 2), and mix it all again.
4. Add the sifted flour, the ground cinnamon and the vanilla to the mixture. Stir the mixture well with the whisks.
5. Add the chopped nuts, spreading them well around the whole dough; the quantity of nuts is approximate, so it can be enhanced or reduced at will. Moreover, it could be substituted by another dry fruit – almond, pistachio, hazelnut – or eliminate if you are allergic to them.
6. Pour the prepared dough onto a silicone mold, or oven-proof bowl; you have to butter the bowl, or line it with backing paper, so it would not get stuck.
7. Bake to 180ºC along 25 minutes approx; do not be eager: during the process, check that it is well cooked by sticking a toothpick; if it gets totally clean, the brownie is ready!
8. Let it chill and unmold it.
Be careful with the amounts.
With cannabis recipes, you always have to be careful; when ingested, the marijuana effect is not immediate, so this is a handicap when calculating the adequate dose – possibly, you would surpass it. Besides, it is more powerful, and longer-lasting, when it is not smoked, so, in order to prevent this, eating gradually is recommended, and, if you realize that it is not enough, you can always eat a bit more – no gorging – without eating a big amount. If you have kids, you can always cook this recipe with regular butter.
Enjoy your meal!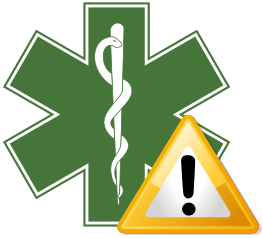 LEGAL MEDICAL ADVICE