Food doesn't have to be boring at all! If you want to make your macaroni dish more fun and delicious, there's no better way to give it that magic touch with a little marijuana. Would you like to learn how to make one? Don't miss this simple and convenient vegetable-based recipe.
Summer macaroni with marijuana
The ingredients described below are measured for four diners:
– 120 gr carrot.
– 120 gr of zucchini.
– 250 gr of macaroni.
– 120 grams of leeks.
– 25 grams of fresh herbs varied fresh, such as sage, parsley, oregano…
– 40 gr of butter.
– 4 slices of Serrano ham.
– Salt and black pepper.
– Grated cheese.
– Tomato sauce.
– And of course! The secret ingredient, 1 to 2.5 grams of crushed marijuana buds.
Preparation of our macaroni with marijuana dish
Although it may seem like a long list of ingredients, the preparation is very simple. Just four steps that will be described below:
1 To start the recipe, wash the vegetables thoroughly and chop them. Once this is done, bring them to a boil and wait until they are at the perfect boiling point. Cut the Serrano ham into pieces and add it to make a mixture of flavors that go very well to the dish.
2 Second, melt the butter and stir as you add the crushed buds together to the herbs. The important thing in this step is to leave it a few minutes until it thickens.
3 Now all you have to do is cook the pasta and mix it with the previous steps. Have the vegetables and tomato paste handy, once the pasta is ready, drain and mix the ingredients. Sauté for a couple of minutes to add the black pepper and let it season to taste.
4 To finish the recipe, grill some cheese and sprinkle the macaroni so they are ready to taste.
Did you like our recipe for macaroni with cannabis? We encourage you to try it, we're sure you'll love it.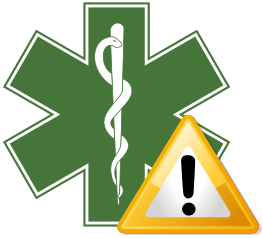 MEDICAL LEGAL NOTICE