The nocilla cupcake with marijuana is a recipe for the sweet lovers and chocolate fans.
The preparation process is longer and requires more ingredients, but don't panic, anyone can do it and, as everything in this life, the effort has its reward, which, in this case, is very sweet.
Milk, cocoa, hazelnuts, sugar… and marijuana, a real delight! Here we leave you the recipe of the nocilla cupcake with marijuana with which you will surprise your friends.
CUPCAKE Ingredients:
For the cake
-115gr of marijuana butter*
-180gr flour
-3 eggs
-220gr white sugar
-120ml of semi-skimmed milk
-40gr unsweetened cocoa powder
-2 teaspoons yeast
-1 teaspoon vanilla extract
For the stuffing:
– Black and white or black nocilla, depending on taste.
For the cream:
-250gr butter (traditional)
-250gr superfine sugar
-2 tablespoons semi-skimmed milk
-150gr of Nocilla
The amount of cannabis butter will depend on how potent we want cupcakes to be and the potency of the butter.
Kitchen utensils:
-Capsules for cupcakes
-Oven tray
-Pastry sleeve
-Rod mixer
-Strainer
Preparation of biscuits
1. Preheat oven to 180°C and prepare oven tray with cupcake capsules.

2. We sift the flour, yeast and cocoa powder with the help of a strainer. We booked.

3. We mix marijuana butter with sugar. To make the butter mix better we can heat it up a little or leave it for a while before using it at room temperature.

4. Add the eggs to the mixture, one by one, until they are integrated. Then add half of the reserved flour and continue beating.

5. Add to the mixture the milk in which previously we will have dissolved the vanilla extract and beaten.

6. Stir in the other half of the flour and beat not too quickly until a homogeneous mixture is obtained.

7. Finally, pour the mixture spread over the cupcake capsules and bake in the oven for about 25 minutes.
Cream filling recipe
Once the cupcakes have cooled down, we remove the part of the center and fill it with Nocilla.
1. Sieve the superfine sugar and beat it with a stirring stick mixer with butter and milk for at least 7 minutes. It is important that the sugar is superfine and not traditional sugar so that the cream is perfect and not granular.

2. Add the Nocilla and continue beating, about 5 minutes more at least. The more this mixture is stirred, the more consistent it will be.

3. Put the mixture in a piping bag and decorate the cupcakes to taste. We can also add some edible decorations of colors like confetti to make them more beautiful.
We have our weed cupcakes ready! We only have to enjoy them, as always, with moderation if we want to have a good time; we will have to control ourselves because they are very tasty. With these nocilla cupcakes with marijuana everybody will enjoy.
Video: birthday cupcakes with cannabis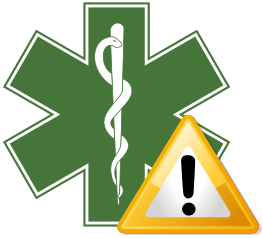 MEDICAL LEGAL NOTICE