Marijuana cookies: If you want to make some delicious cookies in the funniest way you can't overlook marijuana as a special ingredient. It is a very simple recipe to make and with which you can give yourself a good sweet taste.
The amounts described in the recipe are designed for an approximate of 40 cookies, to make your marijuana cookies you just need to feel like having a good time.
Ingredients needed for the recipe:
The superstar ingredient of the recipe is approximately 5 grams of marijuana buds, depending on the quality of these, it is possible to add a little more or less.
2 eggs.
Banana flavoring.
Chocolate Chips
1120 g butter
255 g flour.
95 g White or Brown sugar.
Vanilla
How to make marijuana cookies Step-by-Step
First, melt the butter to add the crushed marijuana buds. It is important to let the butter fully absorb the effect of the butter, so you can leave it for at least an hour on a low flame.
Once the required time has elapsed, strain the butter into a bowl and mix with the eggs and sugar. Keep in mind that you must stir while adding the flour moderately; so that they do not form lumps in the mixture.
Once you find a homogeneous mixture, add the flavor of your liking, in this case we select the banana flavor to give a different touch.
When the dough is ready, it should be covered and refrigerated in the refrigerator for about fifteen minutes.
At this point, you can prepare the oven at a temperature of 160°, while preparing a mold covered with vegetable paper.
While the oven is preheating, flatten the dough with a roller and shape your biscuits. The baking time is approximately 15 minutes, it is enough to observe a golden color above these to let them rest.
Keep in mind that the recommended ration for the same person is 1 to 4 cookies, this depends on the tolerance and experience of the person. Eating the right dose of these delicious marijuana cookies will be fun and interesting. You'll love them!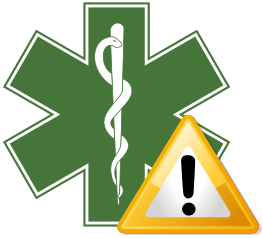 MEDICAL LEGAL NOTICE