Through the years, it's surprising how cannabis market increases and professionalizes franticly and outstandingly. Every year, exponentially, there's an increase in marijuana consumption varieties, researches, grows, distributors, etc.
Situation
Gradually, growers have an easier seed supply, and many new marijuana varieties; cannabis consumers have a fast-ordering good product.
Nevertheless, some new seed banks are supposed to sell in-bulk quality seeds, but, actually, these seeds haven't passed any quality control.
Problems
The main problem's not only the fiasco when cropping bad-quality seeds, wasting our time, but also new bad-quality varieties which would provoke the new genetic to be degenerated, so Gea Seeds recommends to buy package seeds for you to have qualified warranty, even with a bigger investment – our bank offers all those guarantees required by the user (batch/germination control, packaging, qualified genetics) at a similar in-bulk price. Qualified package seeds assure proper preservation, packaging and genetics, supported by a seed bank/brand; let's talk about in-bulk seeds and why they're different from brand-packaged original seeds.
In-bulk seeds
In-bulk seeds are sold with no package and no warranty; currently, they're popular due to online banks and websites, stating that their products are cheap, but, who's supporting that quality? Are they reliable? Similar germination?
Controversy
Actually, these distributors get rid of the long and hard process of genetic cross and stabilization, packaging, quality controls and product preservation, necessary for its future germination. In-bulk seeds tend to be produced in big amounts and with no elaborated genetics and no quality controls, so you'll have very cheap seeds, but with no quality warranties and doubtful origin.
This is what usually happens with low-priced, in-bulk seeds, but not all in-bulk seeds are low-qualified – there could be in-bulk distributors with qualified seeds, but it's too risky. As every grower knows, work and effort come into play for many months; pay a little bit more and get qualified seeds for your excellent final crop.
Obviously, sometimes you can find quality-seed banks which provide cheap in-bulk seed packs.
Package seeds, self-blooming and feminized
Bank package seeds are the safest and most recommendable option, because they have the warranty of the producing and distributing bank. This warranty assures the seeds we're buying have qualified genetics, they've passed quality controls and they've been properly preserved and packed.
indicas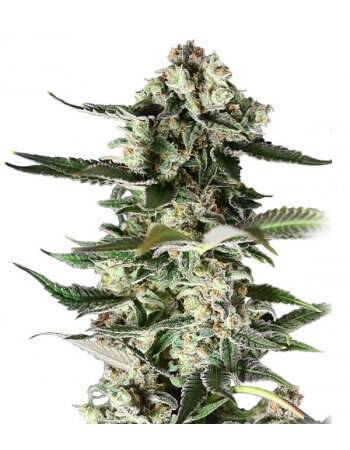 Obviously, seed banks deal with the responsibility of customer's confidence and the maximum warranty of their qualified products – otherwise, customer's confidence would disappear and nobody would buy their seeds.
Packaged seeds quality controls are much stricter than in-bulk seeds ones; honestly, there's no overwhelming difference between packaged seeds price and in-bulk seeds price, as in our case: by a minimum price, it's much better to spend your time in growing tested seeds, guaranteed by a good seed bank.
sativas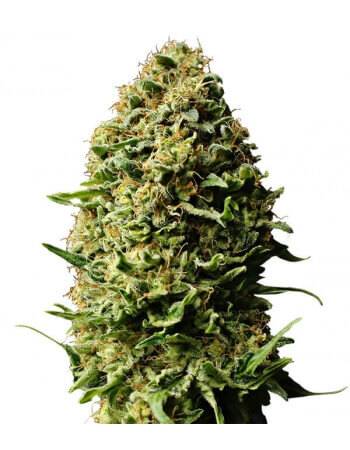 Differences
This post has been focused on the main characteristics of every kind of seed; for your better understanding, here you have a summarizing chart with all these differences:
| | |
| --- | --- |
| PACKAGE SEEDS | IN-BULK SEEDS |
| Controlled production | Wholesale production |
| Package | No package |
| Excelent preserving | Doubtful preserving |
| Stabilized-quality genetics (self-blooming/feminized) | Doubtful genetics (self-blooming, feminized) |
| Batch/germination control | No control |
All these differences give an idea about risky in-bulk seed grows; besides, many in-bulk packs could provide males, losing the whole crop – with quality seeds, this possibility's almost impossible. Some banks indicate the seeds date on their packages, but, when were the in-bulk seeds harvested? Low-germination capacity old stock could be sold.
New in-bulk options
If you're one of those marijuana growers who think that some famous seed banks have abusive prices, or you just want to save your money to adjust production costs to the maximum, you can always go to the new low cost seed banks. Currently, there are some seed banks offering legendary, stabilized varieties, with a quality warranty and a competitive price.
Obviously, not all these banks offer high-quality seeds – not even renowned banks (many growers have bought failing €8/10/12 bank seeds), so, as growers, we have to get informed and choose the best option – maybe not the most expensive option.