What's up, everybody; Gea Seeds is very happy to inform that, on November, the 24th-26th, we are attending EXPOMEDEWEED Medellín, one of the most important Colombian cannabis expos. On the following day, the 27th, the International Seminar is being celebrated.
This international fair is involved in therapeutic or medical cannabis, for general public and students, doctors and scientists – its academic focus is very important, and it is also involved in business, with very big economic potential in Colombia; 150 companies are participating.
How and where
Mercoagrícola SAS comes back again – 2nd edition – setting the fair in Ciudad Eterna, in the capital of the Department of Antioquia, the second Colombian most populated city, in Medellín.
The chosen location is Botanical Garden Joaquín Antonio Uribe, an incomparable setting; precisely, its Orquideorama, an architectural landmark of the city, amidst nature.
Last year, 4,000-5,000 people attended and, this year, according to current sold tickets, the public could be doubled.
Activities and companies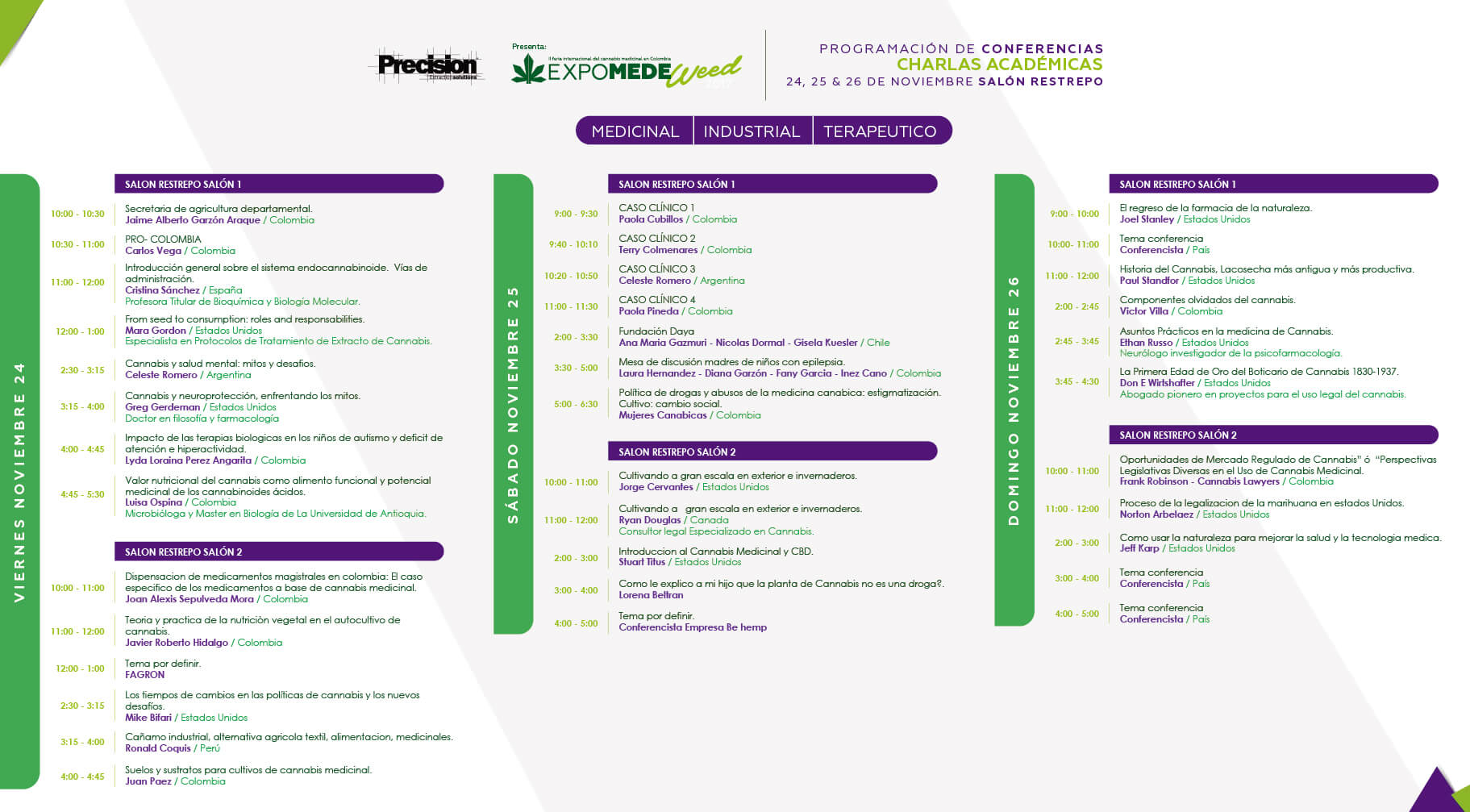 Apart from trade samples – hydroponic products, lighting kits, seeds, greenhouses, fertilizers, technology, this weekend also provides legal, business and lab test advice.
Some brands, companies or foundations are attending, like Daya, Pharmamed, Cannamed, Vip Seeds, Paradise Seeds, Mr Hide Seeds, Dutch Passion or Atami.
Besides, on the 27th, the International Seminar is being celebrated, with lecturers from the UK, USA, Chile, Spain and, obviously, Colombia; experts talking about the industrial and medical side of our sector.
Stand 75 – GEA SEEDS
Gea Seeds has a themed 4x4m stand at Orquideorama, stand 75; undoubtedly, we are waiting for all of you: we will be glad to chat to you, and meet your needs adequately. Our maxim is "quality at real prices"; we offer quality seeds at fair prices.
Like at all the fairs, to facilitate meetings, if you have a grow or specialized shop – professional in the sector, you should better make a prior appointment by phone or email – +57 314 658 76 29 or info@geaseedscolombia.com, so we will have the reserved time for you, and you will not have to wait if we are dealing with other customers.
See you in Medellín! See you in Expomedeweed!